Follow the events that have global economic impacts directly from your Profit with the Economic Calendar. This tool is available on all of Nelogica's platforms.
To add it to your desktop, access the News menu: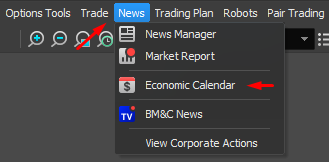 How does the Economic Calendar work?
The calendar has filters that allow the analysis of economic reports from several countries simultaneously. It's possible to filter by periods, countries, or impact and relevance that the news has in the market.
Interval Filter
The Interval Filter allows you to see which news has been published or will be in the selected period: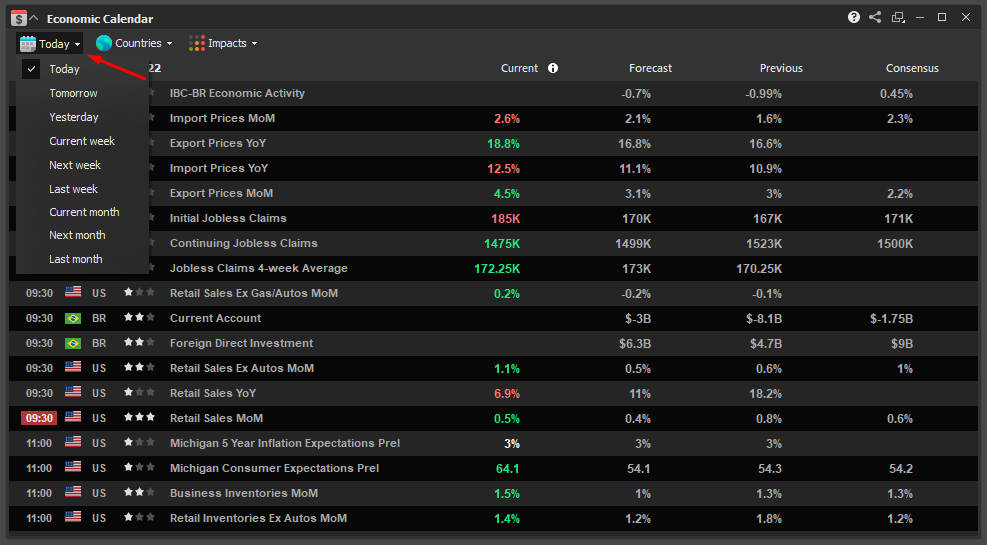 Thus, it's possible to track the previous and current data, creating comparisons and studies of the evolution of the historical series of events. Providing the investor with more robust analysis.
Countries Filter
The countries filter allows you to receive news from select countries: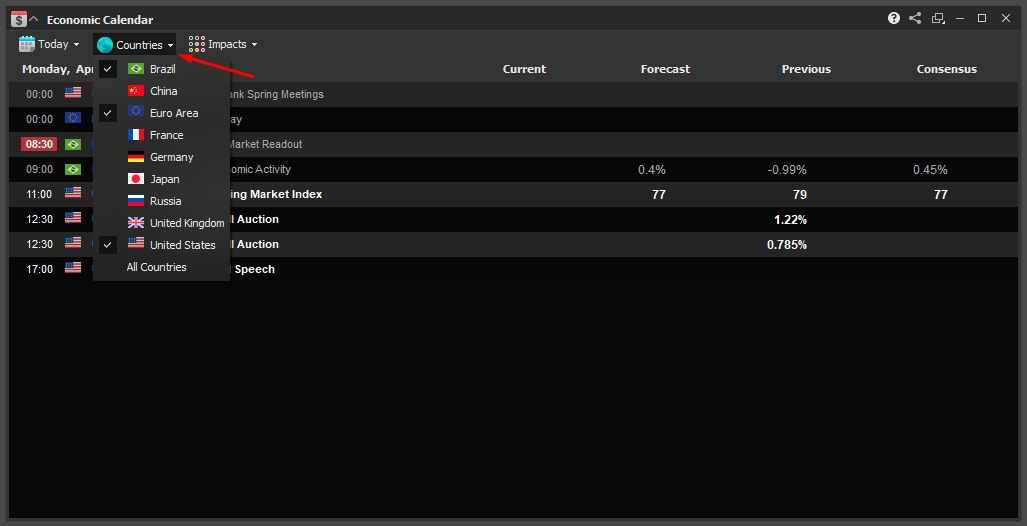 Impact Filter
When selecting this filter, the investor will have news filtered according to their impact on the market: low, medium, or high impact.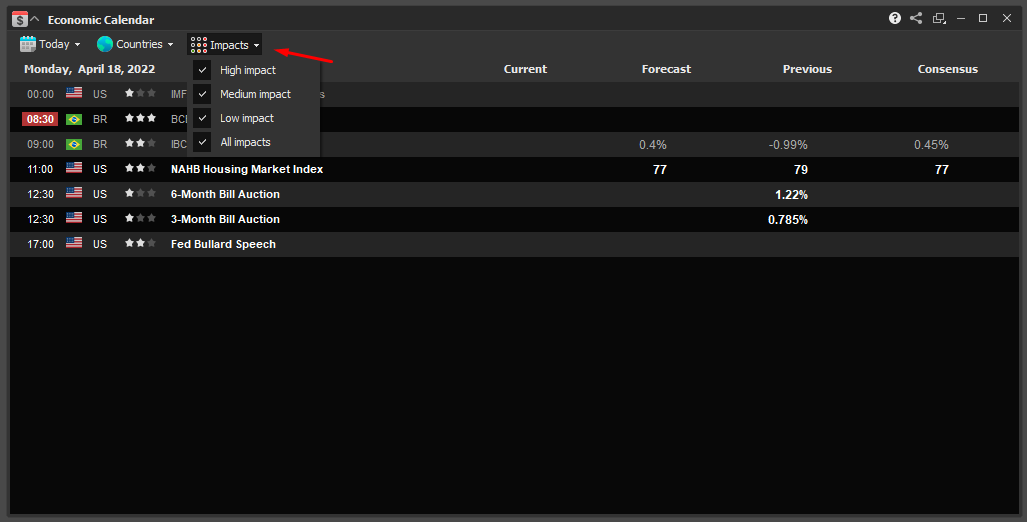 You can check if the news filtered is low, medium, or high impact through the stars: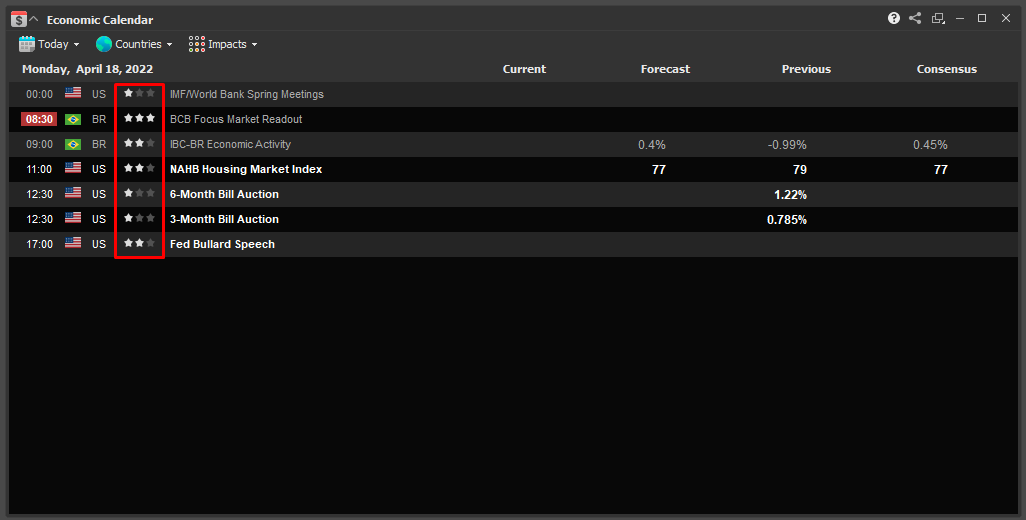 Consensus and Previous
Consensus:

It's an average forecast made by a group of experts, which can be considered an adjustment of the forecast.

Previous:

It indicates the projected value based on the last published value. So, it's possible to compare whether the published data was close to the expected one.
Colouring
The colors are based on the market forecast. It considers the type of event to see if an increase or decrease from the forecast indicates a positive, negative, or neutral sentiment for the market: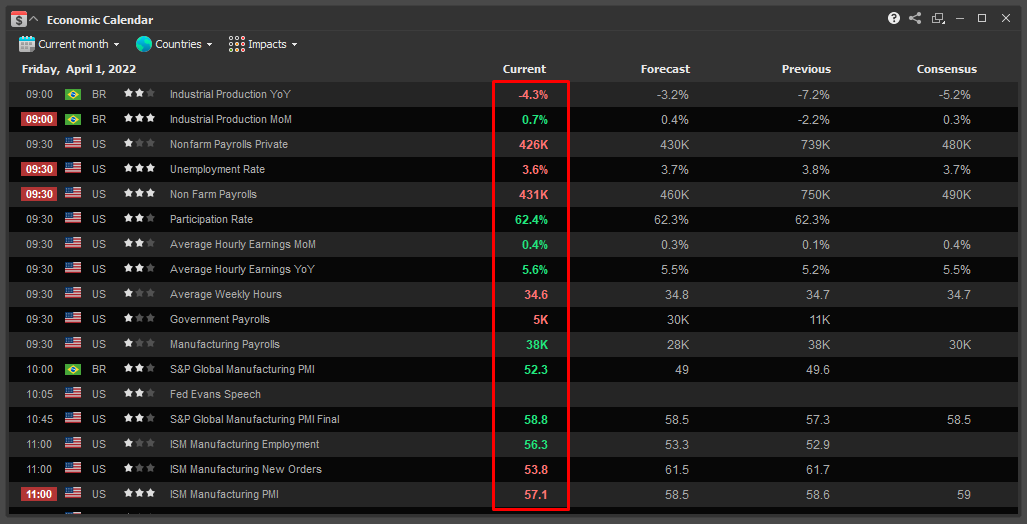 Was this content helpful?
Please rate us below.
Happy trading!