In case you've noticed that your chart studies and indicators have a blurred aspect (without alignment) about them, it's likely that the function to use the DirectX resource on your platform is disabled. In this article, we will cover what DirectX is and its role in the products we have developed.
What is DirectX?
The DirectX system is a vast library of graphical APIs (Application Programming Interface) and its main function is to establish communication patterns between software and hardware, involving specifically graphics cards (GPUs) in Windows operating systems. Compatible software can use the APIs library to optimize and improve its internal graphic resources. Regarding Profit platforms, this resource is used to smooth study and indicator lines and other factors present in chart windows. You can enable or disable this resource on the Tools menu > Settings > General.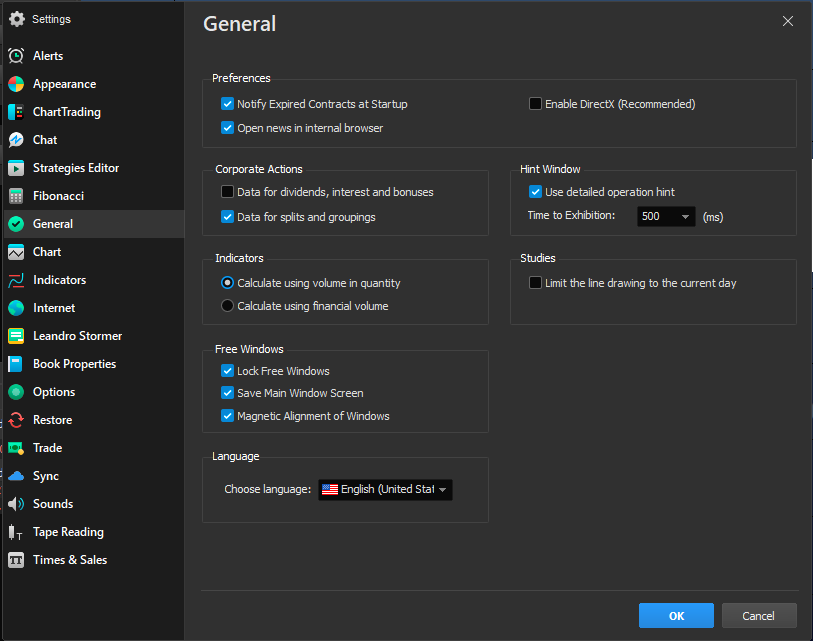 How does this resource affect my chart windows?
By default, this functionality is always enabled. In case it is disabled, the chart window's visual resources (candles, diagonal study lines, wavy indicators etc) can present a certain blurred or jagged aspect, as shown in the photo below: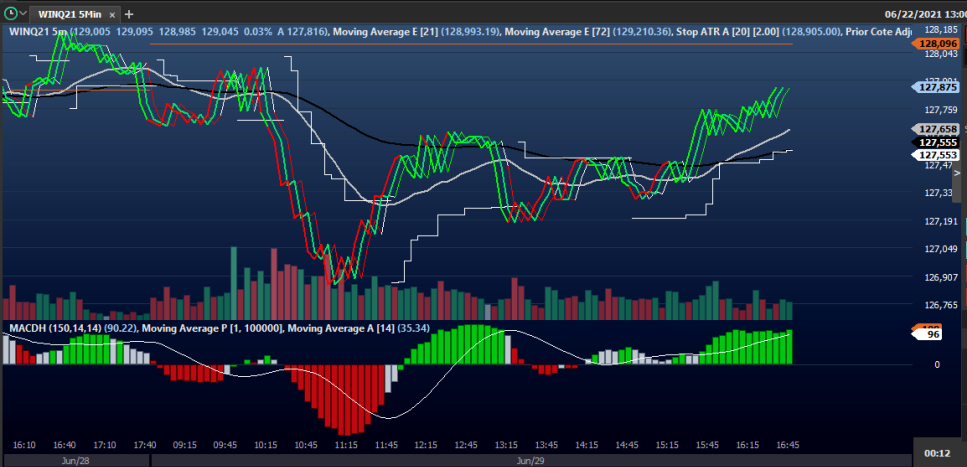 In the image above, we can see that the Moving Averages applied on the WINQ21 candles are presenting lines that haven't been through the process of smoothing employed by DirectX, therefore displaying blurred or worn-out appearance.
This is the default behavior of platforms that aren't using Profit's function of consulting DirectX to apply chart improvements.
This function is enabled and the chart is still jagged. What can I do?
It's important to check whether all of your operating system's are updated, considering that DirectX is also updated like this.
On Windows 10, it's possible to check whether there are pending updates through the Start menu by searching for Updates:

The system will then search for modifications and will signal if there is a pending update: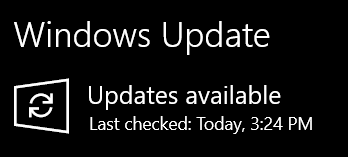 If your operating system is already updated, it's important to check if your Profit is updated to its latest Stable or Beta version through the Help menu > Check for Updates.
Besides, it's important to verify if your screen's resolution meets the minimum requirements explained in this article. In case it is inferior to the minimum requirements, the charts can still presenting a jagged aspect.
Hey! Was this content helpful?
Please rate it below! It's important that we work together to make our Help Center even more complete.
Happy trading!