To capture the whole screen and automatically save the image to the Pictures > Screenshots folder, press the Windows key + Print Screen key on your keyboard. When the screenshot is saved, the screen will dim.
To send the image to our Support Team, attach it to the e-mail or chat window, selecting it from the Screenshots folder. Click Open, then Send.
To edit or crop the image, before sending us, follow the steps below:
1) Press the Print Screen key on your keyboard:

2) Open the Paint app on your computer;

3) Press the CTRL + V keys to paste the captured image to Paint:

4) Edit the image as needed, then access the File menu to save the image on your computer.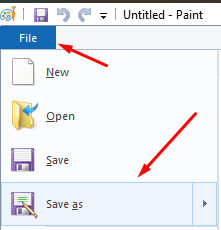 Hey! Was this content helpful?
Please rate it below! It's important that we work together to make our Help Center even more complete.
Happy trading!