At some point, you probably felt the need to verify the file integrity of your Profit platforms. However, how can you locate Profit's installation path? Don't worry! In Windows systems, all installed platforms will always be found in the same installation path. Shall we see how this path is defined and where to find it?
When installing the desired platform, you will notice that it is not possible to set up an installation path. This is the intended purpose of the installation tool since all Profit products will automatically look for the default Windows partition. This means that if have set up your hard drive in multiple partitions, Profit will always look for the partition where the OS (Operational System) is located.
How can I find the default installation path?
There are two ways to locate Profit's default installation path. The first of them involves the platform's icon shortcut, generated right after the installation is completed or can also be located by searching its name through the "Search" tool, in the Start menu. Then, you will be able to select "open file location", as shown below: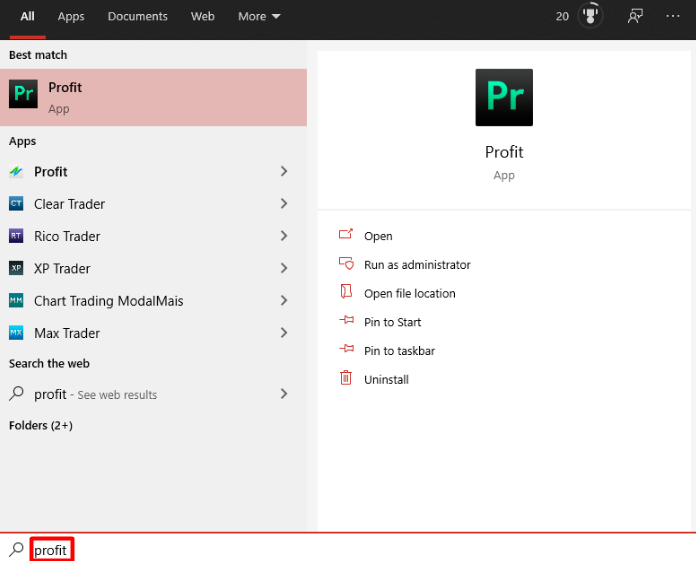 If there's already an icon on the desktop, select it with the right mouse button and then press "Open file location":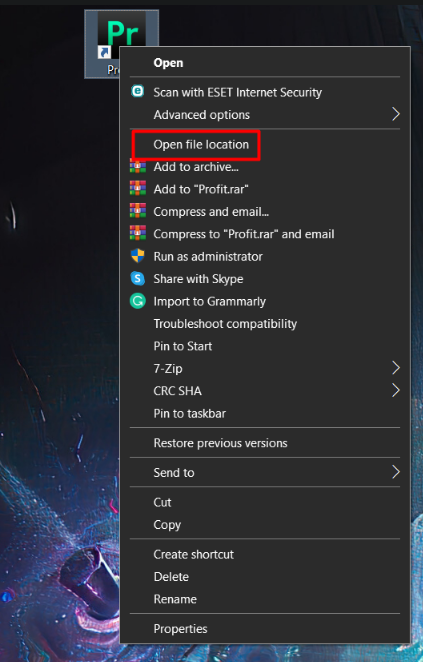 The second location method involves the Windows Explorer tool. In Explorer, using the path field, type "%appdata%". Then, press Enter:



This command will prompt the Explorer to open the following file path: C:\Users\Username\AppData\Roaming. Then, locate a folder named Nelogica and open it. Accessing this folder, we will locate all Nelogica platform installed on the computer: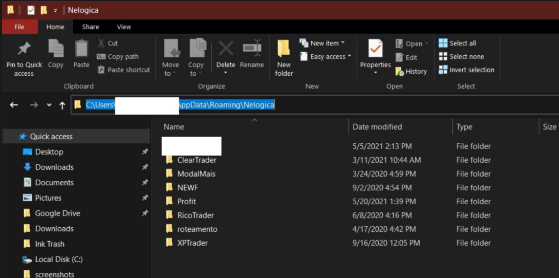 The platform's folders, files and dependencies are organized the same way for every product version. This means you will also locate the executable file (.EXE), folders with sound files and other tools, as well as the uninstaller: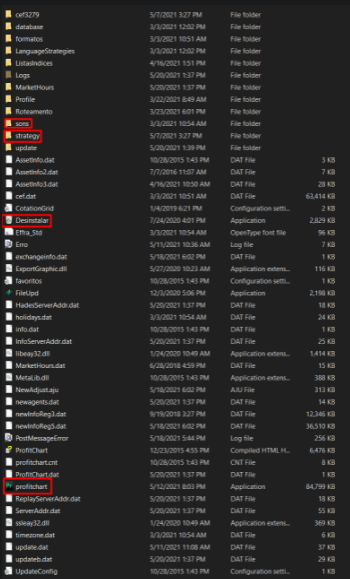 Can I modify the default installation directory?
It is not possible to change the default installation path or choose an alternative path. All Profit platforms use the same installation path, located in the Windows partition. This functionally prevents instability issues and potential failures.
If this directory is modified or moved in any way, the software may present functionality issues and not work properly, since key Windows dependencies will not be accessed by our software.
I don't have much free space in my system's partition. How much space will I need to install Profit platforms?
Generally, to guarantee your OS's stability, it is recommended to reserve a separate partition with sufficient free space available. Without these measures, your workstation may present performance issues and will not find free space to installimportant system updates.
Platforms will also progressively use more disk space, since they save a fraction of all available Quotes locally, in the default installation path. This provides fast access and delivers better performance whenever these quotes need to be accessed by the platform.
To save and maintain all platform's files and dependencies, we recommend at least 30 GB of free disk space on the Windows' partition. We can check how much Space the "Nelogica" folder is using by selecting its Properties: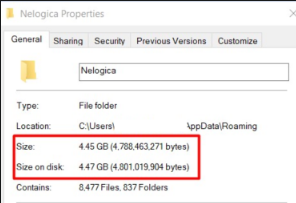 Additionally, the platform will also notify if the remaining disk space is below our requirements, through Help > System Diagnostics: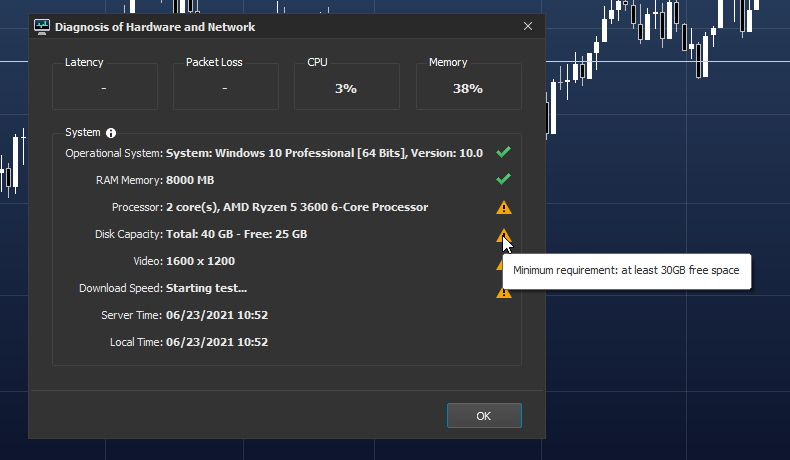 What happens if I only have 1 disk partition?

Since the OS and remaining files will be located in the same partition, Profit's files will be located in the file path below:

C:\Users\USERNAME\AppData\Roaming\Nelogica


Hey! Was this content helpful?
Please rate it below! It's important that we work together to make our Help Center even more complete.
Happy trading!